Historical Highlights
The company was created in 1962, in the town of Laval, France, by Louis FELJAS and Henri MASSON, a graduate of a leading French engineering university, the E.S.E. The company was taken over in 1969 by T.D.V. and, during the 1970s, an export market was developed in Ethiopia, Burkina Faso, Niger and Togo. Export operations continued to increase during the '80s and '90s and became the company's main business activity when it ventured into new territories including Libya, Mali, Sri-Lanka, Ghana, Cambodia and Trinidad. At the same time, the company was building a strong presence in the French overseas departments of the French West Indies and Reunion Island.
In 1983, the company's position was reinforced when SONEPAR (distributor of electrical equipment) and C.F.A.O (international commerce) acquired stakes in Feljas & Masson. In 1988, SONEPAR became the main shareholder taking over C.F.A.O.'s participation. The same year, Henri MASSON, founding director, stepped down after naming Henri COISNE as the new CEO and after buying back its REDIP subsidiary (assembly of electrical control cabinets) from T.D.V.
Since then, FELJAS & MASSON has continued to consolidate its international presence by opening a branch in Gabon (2006), a subsidiary in Algeria (2007) and a branch in Georgia (2011). The group has also expanded its French operations, taking over ROSNOBLET ELECTROMÉCANIQUE in Haute Savoie (2008) and creating FELJAS & MASSON BRITTANY in 2014.
In 2006, SONEPAR (having become COLAM ENTREPRENDRE) accepted the repurchase of the company's capital by the CEO and management.
In January 2014, Henri COISNE handed over the reins to Bernard de CHAMPS, engineer trained at the prestigious ENSAM Engineering School and holder of an Executive MBA from the HEC business school in Paris. 2014 also saw the publication of FELJAS & MASSON's first business plan.
The company continued to expand its international portfolio and in 2015, FELJAS & MASSON UZBEKISTAN was created.
TIMELINE
1962
FELJAS & MASSON founded by Louis FELJAS and Henri MASSON.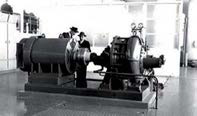 1969
Taken over by TDV.
Henri MASSON stays on as company director.
1970
Start of international development.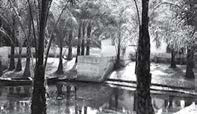 1974
Creation of F&M ETHIOPIA.
1976
Creation of F&M NIGER.
1988
Henri COISNE takes over as head of F&M.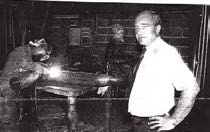 1998
Henri COISNE becomes Chairman and Chief Executive Officer of F&M.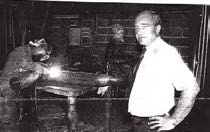 2000
Creation of F&M TRINIDAD AND TOBAGO.
2004
Creation of F&M BURKINA FASO.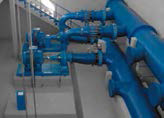 2006
Creation of F&M GABON.
2007
Creation of F&M ALGERIA.
2008
F&M takes over ROSNOBLET Rhône-Alpes Region.

2010
Creation of an F&M office on Reunion Island.
2011
Creation of F&M GEORGIA.
2014
Bernard de CHAMPS becomes Chairman and Chief Executive Officer of F&M.
Takeover of a water treatment company which becomes F&M BRITTANY.
2015
Publication of first business plan, CAP 220.
Creation of F&M UZBEKISTAN.
ROSNOBLET becomes F&M RHÔNE ALPES.